Recordings/Discussions
Background Information
Performer Bios
Poet/Composer Bios
Additional Information
Born: May 8, 1815 - Flag of France Bayonne, France
Died: February 22, 1888 - Paris, France
The eminent French violinist, Jean-Delphin Alard, was the son of an amateur violinist. When Delphin was 10 years old, he performed Viotti's Violin Concerto No. 12 at a concert in his hometown of Bayonne. The citizens of Bayonne were so impressed by the boy's musicality that everyone chipped in and sent the boy to Paris to seek his fortune. From 1827 he was a pupil of F.A. Habeneck at the Paris Conservatoire, where he won prizes for violin-playing, and from 1831 began to make a great reputation as a performer. Only a few years later he won the praise of the greatest violinist of them all: Niccolò Paganini. In 1843 he succeeded Pierre Baillot as professor at the Conservatoire, retaining the post till 1875 (or until his death). He was also a pupil of François-Joseph Fétis.

Jean-Delphin Alard succeeded Baillot as first violinist to the King in 1840. He spent the remainder of his life alternating between teaching and concertizing. His playing was full of fire and point. He was the foremost representative of the modern French school of violin-playing current then at Paris. He belonged to the class of remarkable teachers (Lambert, Massart, Dancla were his contemporaries) who perpetuated among the younger generation the traditions of their art.

Jean-Delphin Alard's compositions had a great success in France. He composed concertos and operatic fantasias in a brilliant style; also nocturnes, duets, études, etc., specially adapted to his instrument. His études for violin are still very popular today. However, his violin school had a wider vogue and considerably greater value then his compositions. He was the author of an Ecole du violon (translated into several languages), which became a standard work in pedagogic literature, and was adopted by the Conservatoire. Pablo de Sarasate was amongst his students. Mention should also be made of his edition in 40 parts of a selection of violin compositions by the most eminent masters of the 18th century, Les Maitres classiques du violon (Schott).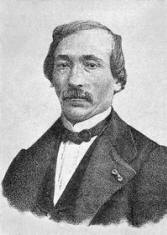 Source: Grove's Dictionary of Music and Musicians (1952 Edition; Author: Paul David; Additions: M.L. Pereyra); Wikipedia Website (from from the Encyclopædia Britannica, 11th Edition); Elibron Website
Contributed by

Aryeh Oron (June 2007)
---
Last update: Wednesday, June 14, 2017 08:26