Recordings/Discussions
Background Information
Performer Bios
Poet/Composer Bios
Additional Information
Born: June 25, 1901 - Zürich, Switzerland
Died: 1992
The Swiss composer, Adolf Brunner, received his first composition instruction from his uncle, the composer Hans Lavater. With Walter Frey he studied piano. In 1921 he moved to Berlin, where he studied privately with Philipp Jarnach, then starting from 1922 at the Staatlichen Hochschule für Musik with Franz Schreker, Walther Gmeindl und Siegfried Ochs. Among his study colleagues were Jerzy Fitelberg, Ernst Pepping and Berthold Goldschmidt.

In 1925 Adolf Brunner returned to Zürich. There in 1929 his Berlin conclusion work Symphonisches Orchesterstück mit Suite was given its premiere performance by Volkmar Andreae and the Tonhalle-Orchester. Between 1920 and 1940 he made several tours to France, Italy, Greece and Germany. During World War II, he was a prominent member of the Gotthard Bundes, a non-partisan, anti-fascist movement. From 1949 to 1960 he was director of the department of "Politik und Aktuelles" at the Radiostudio Zürich.

Adolf Brunner particularly strove as a composer and as a supervisor around the renewal of the Protestant church music. Above all his church-music works have lasting success. For example, Passionsgeschichte nach dem Evangelisten Markus for example, was performed at the Kreuzkirche Dresden.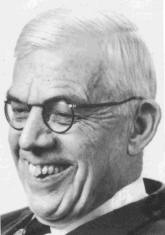 Source: Zentralbibliothek Zürich Website, English translation by Aryeh Oron (May 2006)
Contributed by

Aryeh Oron (May 2006)
Use of Chorale Melodies in his works

Title

Chorale Melody

Year

Vater unser im Himmelreich,

Chorale Variations

1962
Bibliography
Bernhard Billeter

: Adolf Brunner. 156. Neujahrsblatt der Allgemeinen Musikgesellschaft Zürich auf das Jahr 1972 (Zürich, 1972)
Adolf Brunner: Erinnerungen eines Schweizer Komponisten aus der Schule Philipp Jarnachs und Franz Schrekers, hrsg. von Chris Walton. 181. Neujahrsblatt der Allgemeinen Musikgesellschaft Zürich auf das Jahr 1997 (Zürich, 1997)
---
Last update: Wednesday, June 14, 2017 09:11