Born: February 17, 1926 - Madison, Wisconsin, USA
The talented American composer and pianist, Lee Hoiby, began piano study at age 5, and while attending high school received instruction from Gunnar Johansen. He then studied at the University of Wise. (B.A., 1947). He attended Egon Petri's master-class in Ithaca, New York (1944), and at Mills College in Oakland, California (M.A., 1952), where he also studied composition with Milhaud. Lee Hoiby gave up his intentions to be a concert pianist when he received an invitation to study composition with Gian Carlo Menotti at the Curtis Institute of Music in Philadelphia. He received a Fulbright fellowship (1953), an award from the National Institute of Arts and Letters (1957), and a Guggenheim fellowship (1958).

Menotti led Lee Hoiby to opera, presenting Hoiby's one-act The Scarf at the first Spoleto (Italy) Festival in 1957. The New York City Opera presented Hoiby's A Month in the Country (libretto by William Ball) in 1964, and his Summer and Smoke (with a libretto by Lanford Wilson based on the Tennessee Williams play) in 1972. Hoiby's opera, The Tempest, based on Shakespeare's last play (libretto adapted by Mark Shulgasser) was premiered at the Des Moines Metro Opera in 1986, and produced by the Dallas Opera in November 1996. A new production is scheduled at Canadaís Pacific Opera Victoria in British Columbia in February 2004. Among Hoiby's shorter operas are the one-act buffa Something New for the Zoo (1980), This Is the Rill Speaking (based on Lanford Wilson's early one-act play; 1992), and the two musical monologues, The Italian Lesson (text by Ruth Draper) and Bon Appetit! (text by Julia Child), which were performed off-Broadway and on tour by Broadway/TV actress Jean Stapleton in the late 80s. He has just completed work on an operatic setting of Romeo and Juliet, with a libretto by Mark Shulgasser adapted from Shakespeare.

Lee Hoiby's songs, many set to distinguished texts by Emily Dickinson, Wallace Stevens, Elizabeth Bishop, and James Merrill, are widely performed, notably by soprano Leontyne Price. In 1995 his setting of the Martin Luther King, Jr. text Free at Last and five Whitman poems, I Was There, were premiered by baritone William Stone and the Jacksonville Symphony Orchestra. In 1994 his What Is the Light, based on texts by Virginia Woolf, was performed at the 92nd Street Y by actress Claire Bloom. In August 1996 he was composer-in-residence at the Santa Fe Chamber Music Festival, where a new work for voices, wind quintet and piano, Rain Forest, based on poems of Elizabeth Bishop, was introduced.

Lee Hoiby has also made notable contributions to the choral repertory, including the oratorios A Hymn of the Nativity (text by Richard Crashaw, 1960), Galileo Galilei (Barrie Stavis, 1974), and For You O Democracy (Walt Whitman, 1992). Among his numerous anthems and shorter choral works should be mentioned the widely performed Hymn to the New Age which was heard on the internationally broadcast celebration of the 50th anniversary of the United Nations at San Francisco's Grace Cathedral. A commissioned work, Measureless Love for baritone and chorus (text, again, by Walt Whitman) was heard at the centennial celebration of the American Guild of Organists in New York in July 1996.

Notable among Lee Hoiby's instrumental music are Sonata for Cello and Piano, Sonata for Violin and Piano, Serenade for Violin and Orchestra, Sextet for Piano and Winds, First and Second Suites for Orchestra (Hearts, Meadows and Flags), the ballet suite After Eden, two piano concertos, a flute concerto and numerous works for piano solo. MMC Recordings recently released a CD of the Piano Concerto No. 2 with soloist Stanley Babin and the Slovak Radio Orchestra, also including solo piano works (Narrative and Schubert Variations) performed by the composer and the Violin Sonata performed by Daniel Heifetz.

Numerous concerts devoted exclusively to his music have taken place, most notably on the American Composer's Series at the Kennedy Center in 1990. In addition to his careet as a composer, Lee Hoiby appeared as a concert pianist; made his New York recital debut on January 17, 1978.
Works
Dramatic: Operas:
The Scarf, after Chekhov (Spoleto, June 20, 1958)
Beatrice, after Maeterlinck (Louisville, October 23, 1959; withdrawn)
Natalia Petrovna, after Turgenev (New York, October 8, 1964; revised version as A Month in the Country, Boston, January 1981)
Summer and Smoke, after Tennessee Williarns (1970; St. Paul, Minn., June 19, 1971)
Something New for the Zoo (1979; Cheverly, Md., May 17, 1982)
The Tempest, after Shakespeare (1982-1986; Indianola, Iowa, June 21, 1986)
This is the Rill Speaking (1993)
also The Italian Lesson, monodrama for Mezzo-soprano and Chamber Orchestra (1980; Newport, R.I., 1982)
incidental music to various plays

Ballets:
Hearts, Meadows, and Flags (1950)
After Eden (1966)
Landscape (1968)

Orchestral:
Pastoral Dances for Flute and Small Orchestra (New Orleans, November 6, 1956)
2nd Suite (1953)
2 piano concertos (1958, 1979)
Design for Strings (1965)
Music for a Celebration, overture (1975)

Chamber:
Violin Sonata (1951; revised 1980)
Diversions for Woodwind Quartet (1953)
Piano Quintet (1974)
Serenade for Violin and Piano (Washington, D.C., November 4, 1988)
piano pieces

Vocal:
A Hymn of the Nativity for Soprano, Baritone, Chorus, and Orchestra (1960)
The Tides of Sleep, symphonic song for Low Voice and Orchestra, after Thomas Wolfe (1961)
Galileo Galilei, oratorio for Soloists, Chorus & Orchestra (1975)
Psalm 93 for Large Chorus, Organ, Brass, and Percussion (Cathedral of St. John the Divine, New York, May 17, 1985)
I Was There, 5 songs for Baritone and Orchestra, after Whitman (1995)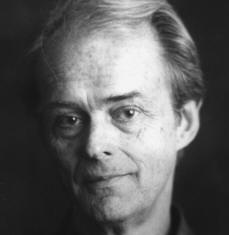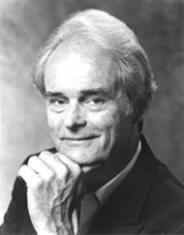 Source: Schirmer Website; Lee Hoiby Website; Bakerís Biographical Dictionary of 20th Century Classical Musicians (1997)
Contributed by

Aryeh Oron (July 2007)