Recordings/Discussions
Background Information
Performer Bios
Poet/Composer Bios
Additional Information
Born: August 4, 1963 - New York City, New York, USA
The American composer, Philip Lasser, began at the age of 5 piano lessons and composing songs for his mother's voice. At 16 he entered Nadia Boulanger's famed Ecole d'Arts Americaines in Fontainebleau, France and his musical ear was forever changed. There he also met the legendary pianist Gaby Casadesus with whom he formed a long musical relationship, first as her student and then as co-author of Ma Technique Quotidienne, published by Editions Max Eschig. Following studies at Harvard College where he graduated summa cum laude, Lasser lived in Paris from 1985 to 1988, a pivotal period for his musical development, working with Nadia Boulanger's closest colleague and disciple, Narcis Bonet. In 1988 Lasser entered Columbia University's masters program in Composition, and undertook intensive studies in counterpoint with René Leibowitz's disciple, Jacques-Louis Monod, thus forging a seamless link between the French world of musical color and the great German tradition of linear contrapuntal development. Two years later Lasser entered the DMA program at The Juilliard School where he studied with David Diamond.

Philip Lasser is composer of poetic and lyrical music. He has crafted a unique soundworld blending the subtle colors of French Impressionist sonorities with the crisp, direct sounds and rhythms of America's jaunty musical palette. "I seek content over form, expression over style." Standing apart from the modernist trends and experiments, Lasser has devoted himself to the refinement of personal expression through an economy of gesture and a blossoming of color. In recognition of his distinct musical voice, Philip Lasser recently received the Walter Hinrichsen Award from the American Academy and Institute of Arts and Letters. This prize is awarded in collaboration with the C.F. Peters Corporation to publish and promote the work of an American composer.

Philip Lasser's music has been performed by the Seattle Symphony Orchestra, Gerard Schwarz and The New York Chamber Symphony and by such artists as Elizabeth Futral, Simone Dinnerstein, Margo Garrett, Lucy Shelton, Cho-Liang Lin, Zuill Bailey, Brian Zeger, Jean-Frédéric Neuburger and Sasha Cooke. Philip Lasser's works have been broadcast on network television as well as featured on the classical radio station of the New York Times, WQXR Reflections From the Keyboard with host David Dubal and Robert Sherman's The Listening Room. His works have also been broadcast on NPR, and XFM Hong Kong radio RTHK.

Philip Lasser's works are published in New York by Rassel Editions and by C.F. Peters Corp as well as in Paris by Editions Max Eschig (BMG International). Lasser's works can be heard on the New World Records, Crystal Records and BMG RCA/Red Seal labels and on the Telarc label with performer Simone Dinnerstein. His recent book, The Spiraling Tapestry: An Inquiry into the Contrapuntal Fabric of Music offers a pioneering view on Bach's compositional world.

Philip Lasser directs the European American Musical Alliance Summer Music Programs. A school dedicated to training young composers, chamber musicians and conductors in the tradition of legendary teacher Nadia Boulanger. The programs are held annually at the historic Ecole Normale de Musique de Paris, France.

Philip Lasser is a distinguished member of the faculty of The Juilliard School since 1994.
Compositions
Orchestral:
Circle of Dreams, A Symphony for Chamber Orchestra (2000)
Southern Landscapes, A Tone-poem for full Orchestra (1988)

Concerto:
Romance for Violin and full Orchestra (1996)
Concerto #1 for Piano and Orchestra (2001)

String Orchestra:
So Says the Wind (2004)
Manchester Miniature (2001)
Vocalise for Violin (or Viola or Cello) and String Orchestra (2000)
Ballade for Violin and String Orchestra (1999)
3 Counterpoints on the Preludes and Fuges of the Well-Tempered Clavier for Solo Violin and String Orchestra (1999)
Prelude and Double Fugue in G minor (1995)

Chamber Works:
Ballade for Flute and String Quintet (2008)
Trio in F Sharp for Violin, Cello and Piano (2003)
Vocalise for Violin (or Viola or Cello) and String Quartet (2003)
Manchester Miniature for String Quartet (2001)
Into Evening for Trombone and Harp (2001)
Prelude and Double Fugue in G minor for String Quartet (1995)
String Quartet #1 (1994)

Works for Single Instrument and Piano:
Chaconne Variations for Violin and Piano (2008)
Sonata for Cello and Piano (2003)
The Jewelry Box for Violin and Piano (2000)
Vocalise for Violin and Piano (1999, arr.)
Sonata for Flute and Piano (1996)
Berceuse Fantasque for Violin and Piano (1996)
Counterpoints to the Well-Tempered Clavier for solo violin, viola, clarinet flute or cello and keyboard (1998)
Unwanted Blues for Violin and Piano (1996; revised 2006)

Works for Solo Piano:
Still Life in Toccata Style (2005)
Twelve Variations on a Chorale by J.S. Bach (2002)
Sonate "Les Hiboux Blancs" - Piano Sonata "The White Owls" (1996)
Prelude From Winter to Spring (1994)

Works for other solo instruments:
Childhood Suite for solo Guitar (2004)
Sonata for solo Viola (1996)

Vocal Works:
Nicolette et Aucassin for 2 Sopranos, Narrator and Piano (2008)
License of Love, a cycle of 4 songs for Mezzo-Soprano and Piano (2002)
Les Couleurs de la Vie, a song for Soprano and Piano (2000)
Lonely in Eden, a song for Mezzo-Soprano and Piano (1999)
Parisian Evening, a song for Soprano (or Tenor) and Piano (1999)
Les Visages de L'Amour, a cycle of 6 songs for Soprano (or Tenor) and Piano (1998)

Choral Works:
The Dream Keeper for SATB Choir and 8 Instruments (2006)
Sing Christmas! For SATB Choir and Piano (2001)
Kaddish for the Six Million for Double SATB Choirs, Cello and Cantor (Barritone) (2000)
B'chol Dor Vador for SATB Choir and Piano (1999)
Esa Enai - Psalm 121 for Baritone and SATB Choir (1987)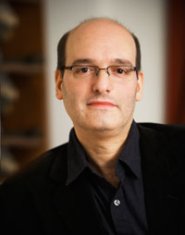 Source: Philip Lasser Website
Contributed by

Aryeh Oron (January 2011)
Philip Lasser

: Short Biography | Piano Transcriptions: Works | Recordings | Other Arrangements/Transcriptions: Works | Recordings
Links to other Sites
Bibliography