Born: August 14, 1905 - Hoheneich, Austria
Died: July 12, 1997 - Vienna, Austria

Raimund Weissensteiner was an Austrian composer and priest. He studied with F. Schmidt and O. Kabasta. From 1938 to 1968 he was Professor at the Wiener Musikhochschule. In the years 1943-1945 he was in political detention. The emphasis of his work are large orchestral works and ortatorios.

Works

Oratorios, church music, 12 Symphonies, chamber music, Lieder, orchestral , choral, piano and organ works.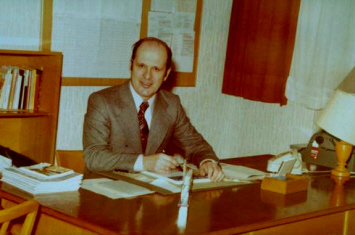 Source: AEIOU Website, English translation by Aryeh Oron (February 2006)
Contributed by

Aryeh Oron (February 2006)
---
Use of Chorale Melodies in his works

Title

Chorale Melody

Year

Christ ist erstanden

, Symphonic Meditations for Orchestra

1961