Recordings/Discussions
Background Information
Performer Bios
Poet/Composer Bios
Additional Information
Born: January 6, 1914 - Philadelphia, Pennsylvania, USA
Died: November 14, 2014 - Princeton, New Jersey, USA
Willliam H. Scheide was surrounded in his childhood by rare books; he grew up in a household passionate about music, culture, learning, and the well-being of humanity. His father played the piano, and his mother was a singer. He began piano lessons at 6, and played both the piano and the organ. A graduate of the Princeton University, Class of 1936, he received his Master of Artís degree from Columbia University in 1940. His thesis topic? What happened to Bachís music in the first century after his death.

Willliam H. Scheide spent the next two years teaching at Cornell University. As he played the oboe with a group of amateur musicians who performed an all J.S. Bach repertory, and as he advanced in Bach scholarship, he was drawn to the music from the cantatas. He felt that the arias from the cantatas represented some of J.S. Bachís greatest writing for the voice, and for the flute, oboe, violin and cello. It distressed him that this music was virtually unknown, even among the music loving public. In order to bring the arias to a new audience, he founded the Bach Aria Group in 1946 and served as its director until 1980. For more than three decades, the Group enjoyed international acclaim for its concerts, broadcasts, and recordings; releases of its recordings continue to reach new generations of Americans. These humanitarian contributions through the art of music give Willliam H. Scheide a place among both the great musicians and the important patrons in the history of this nation.

Willliam H. Scheide made significant contributions in many fields besides Bach Studies. He has expanded greatly the extraordinary rare book and manuscript collection begun by his grandfather and enlarged by his father, and The Scheide Library, which is now housed within Firestone Library at Princeton University, is a unique and invaluable resource for scholars, bibliophiles, musicologists, and historians from all over the civilized world. Billís quiet, committed, and compassionate philanthropy touched the lives of millions from all walks of life and in all parts of the world. Besides Princeton University, Princeton Theological Seminary, and Westminster Choir College (to mention only three important educational institutions that have benefited greatly from his generosity), for more than five decades Willliam H. Scheide played a crucial and invaluable part in advancing the goals of The NAACP Legal Defense and Educational Fund. He died of natural causes at his home in Princeton, New Jersey, on November 14, 2014. He was 100.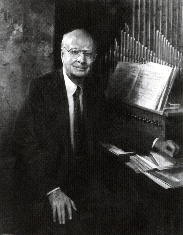 Author: Teri Noel Towe; Source: Presentation by Seth Seth B. Winner and Teri Noel Towe at The Vocal Record Collector Society (September 2006). Parts are quoted from: Sara Lambert Bloom in, ed. Brown, Joan Winer, A Tribute to William Hurd Scheide, p. 32 (Princeton, N. J., 2000) and Brown, Joan Winer: A Tribute to William Hurd Scheide, p. 3 (Princeton, N. J., 2000); Obituary by Jamie Saxon at Princeton University Website (November 17, 2014)
Contributed by

Teri Noel Towe (September 2006, November 2014)
Bach Aria Group

: Short History | William H. Scheide | Recordings of Vocal Works | General Discussions
Article: Robert Bloom (1908-1994): In Appreciation [Norman B. Schwartz]
Links to other Sites
William Scheide, after graduating from Princeton University
Scheide í36: 100 years of passion, philanthropy, music (The Daily Princeton)
Alumnus William Scheide leaves 'lasting legacy' to Princeton (Princeton University)
William H. Scheide, 100, Philanthropist, Is Dead (NY Times) [Nov. 23, 2014[