Recordings/Discussions
Background Information
Performer Bios
Poet/Composer Bios
Additional Information
Born: May 17, 1490 - Fränkisch Ansbach
Died: March 20, 1568 - Tapiau, East Prussia
The first "Duke of Prussia" was born as Markgraf [or Margrave] of Brandenburg-Ansbach, a later born son of Markgrafen Friedrich von Brandenburg-Ansbach. He was educated in Cologne, and was named the 'High Master' of the German Order (of Knights?).

In the army of Kaiser Maximilians I he receive in 1511 the high master of the German Medal. His territory was limited since the Thorner peace of 1466 to East Prussia and the Polish crown estate. The so-called Reiterkrieg (Rider War) between him and Poland, that devastated the medal state completely, ended in 1521 with a four-years armistice. Since he was not allowed to expect any support from the realm, he converted in 1525 on the advice of Luther the medal country into a lay duchy, in which he inserted the Evangelist confession. In the contract of Krakau the Polish King Sigismund I submitted to him the lay duchy as hereditary.

During the Reichstag in Nürnberg in 1522/1523, he was persuaded to join the Reformation (the first German prince to do so), and proceeded to introduce the Reformation in Prussia which he then transformed into secular duchy. He also created the Königsberg University in 1544. His skillful policy and the assumption of the administrative structure introduced by the German medal justified the Hohenzollernherrschaft in Prussia and the Brandenburg Prussian great power. He died of the plague in Tapiau (East Prussia) in 1568.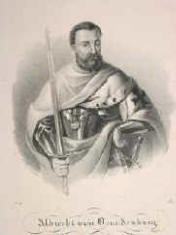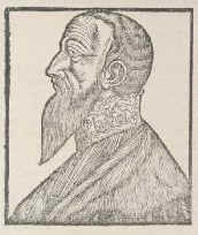 Source: Weltchronik Website, English translation by Aryeh Oron (May 2003); Antiquariat Hille / Berlin Website [Photos]
Contributed by

Aryeh Oron (May 2003), Thomas Braatz (January 2006); Marc Parisot (February 2007)
Texts of Bach Cantatas & Other Vocal Works
Chorale Texts used in Bach's Vocal Works

Title

Year

EKG

Zahn

1547
---
Last update: Wednesday, June 14, 2017 09:04