Gott, man lobet dich in der Stille
Examples from the Score
Mvt. 2 Chorus
Example 1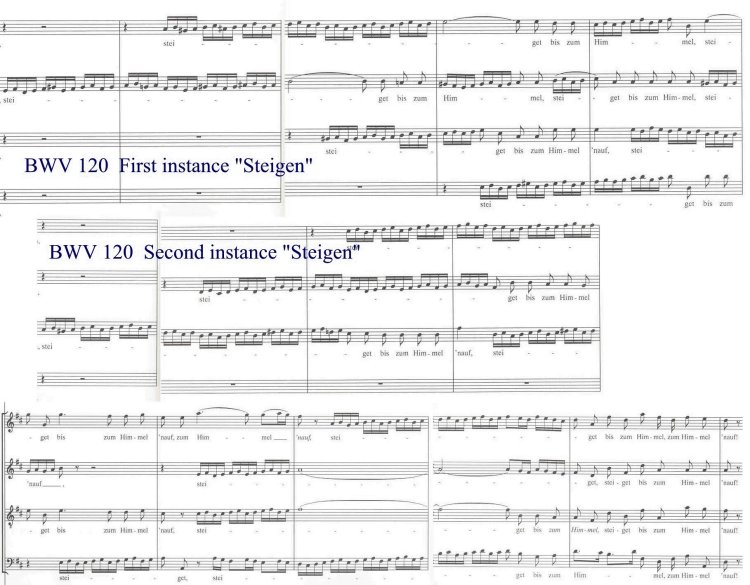 Notice that the second instance of "Steigen" in BWV 120 most closely resembles the "Amen" of BWV 232, taking into account, of course, the fact that the latter has two soprano parts instead of one.
Example 2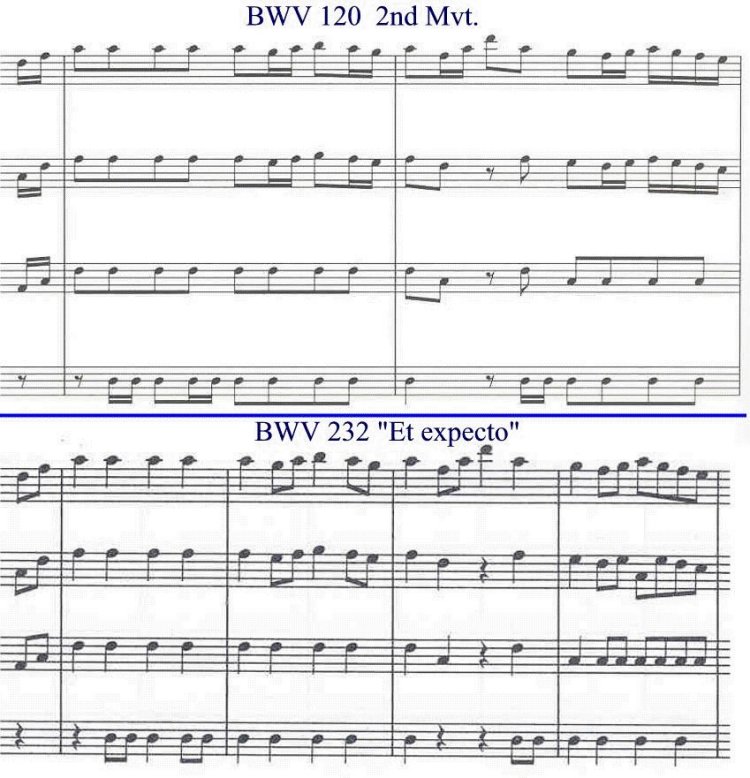 This shows the four/four time of BWV 120 vs. the cut time of BWV 232. The "Et expecto" section of BWV 232 contains 105 measures, while BWV 120 has 86 measures but with the Da capo included it would be 151 measures. But because of the cut time in BWV 232, one measure of BWV 120 equals 2 measures in BWV 232 (a visual inspection of this file will confirm this). So now you have BWV 120 = 282 measures and BWV 232 remains at 105, quite a difference!
Example 3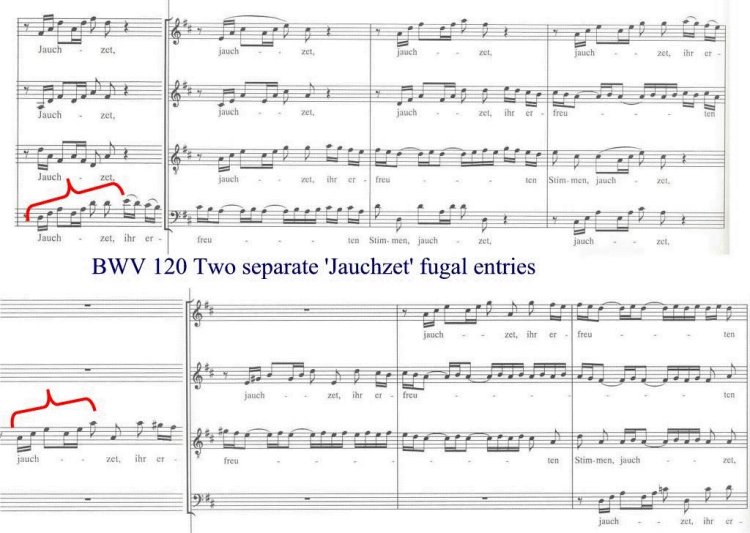 Here we see two separate versions of the Jauchzet motif in BWV 120 and the application of the first instance in BWV 232 on the word 'resurrectionem'. Notice that the second instance of "Jauchzet" in BWV 120 has an exciting octave jump in the tenor voice right after announcing the first fugal entrance of the theme. The other voices follow with large intervals as well. This version, as exciting and 'jumpy' as it is, does not make it into BWV 232.
Example 4

Another unique fugal section in BWV 120 that did not make it into BWV 232. It illustrates how closely the words and the music are connected. With the word "erhebet" directly on top of the uplifting fugal motif, it seems to prove that this could be the original form of the composition.
Sources for these snippets - NBA I/32.2 and II/1
Contributed by Thomas Braatz (March 7, 2001)