Schweigt stille, plaudert nicht (Kaffeekantate)
Examples from the Score
Mvt. 1 Recitative [Tenor] | Mvt. 2 Aria [Bass] | Mvt. 8 Aria [Soprano]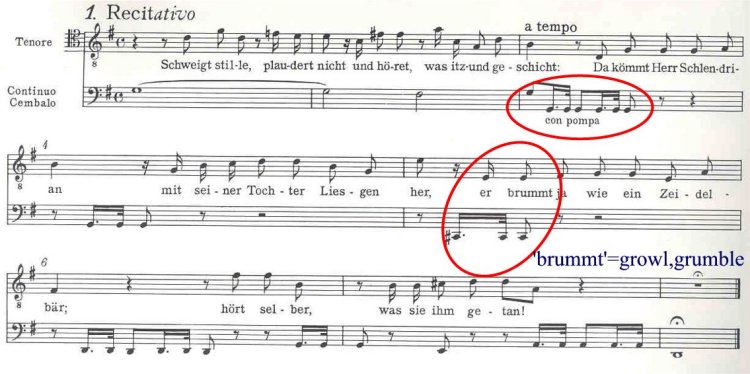 The opening tenor recitative quickly sets up the 'grumbling' motif in the continuo part. Note the 'con pompa' expression designation at the point where the motif is first introduced.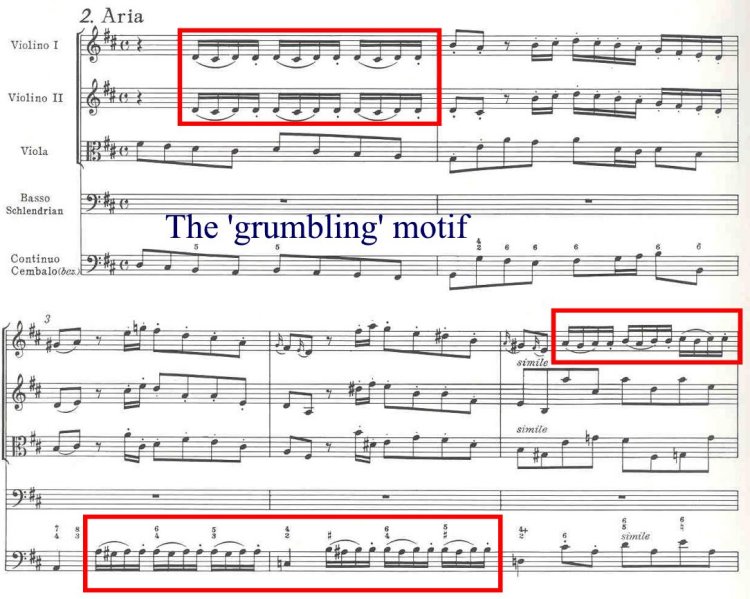 It indicates Schlendrian's 'grumbling' even before his entrance aria Example 2, where it appears all over in the strings, but particularly in the continuo part.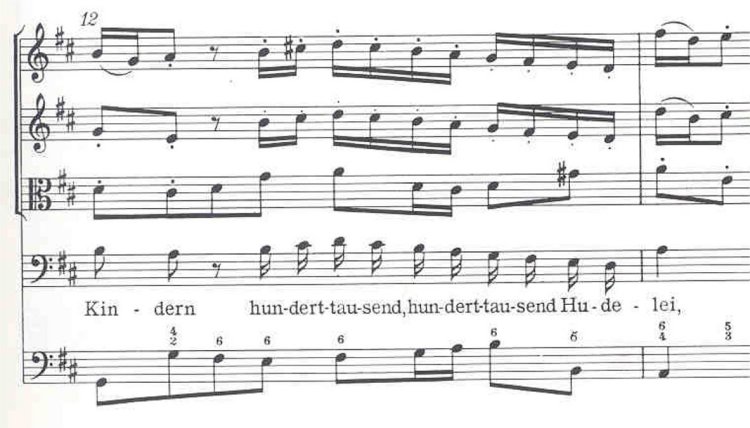 In Example 3 Bach had the voice repeat very quickly the number 'hundred thousand', thus emphasizing the counting of individual instances. The violins play staccato to help create this counting effect.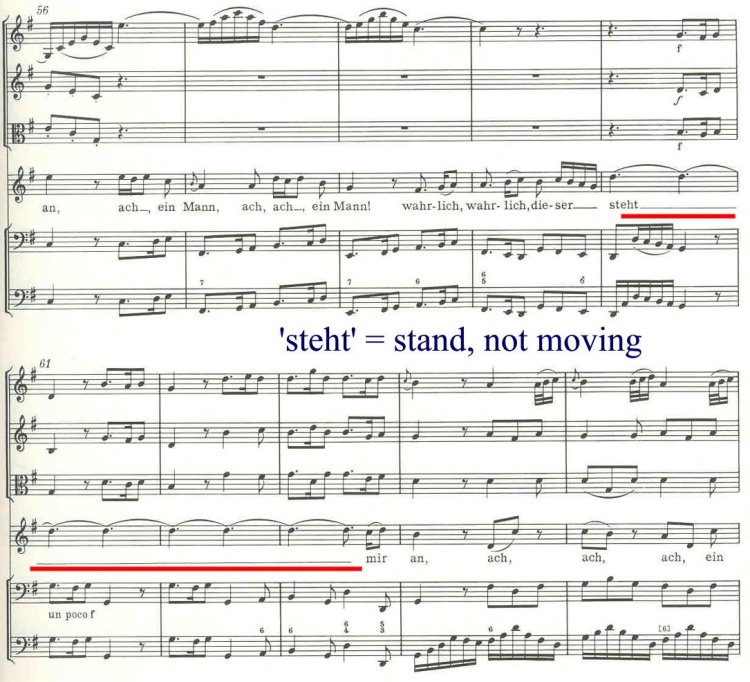 In Example 4 Bach has the singer 'stand' on one note for a long time, thereby emphasizing in music the meaning of this word. Unfortunately Anne Grimm (or the director Ton Koopman) decide that the soloist should break into a trill half-way through this long hold. This destroys the effect that Bach had in mind. Bach was certainly capable of inserting trills when he wanted them, but there is nothing like that indicated here.

After the discussion about secular to sacred during the past two weeks, I do now see how the first bass aria and the soprano aria (mvt. 8) easily could be converted into a movement of a sacred cantata. For all we know, he may have done so, and the results are in the 100 or so missing cantatas.
Sources for these snippets: NBA.
Contributed by Thomas Braatz (March 29, 2001)